– Governor Udom Emmanuel is getting all the accolades he deserves in politics
– Opposition leaders have consistently praised the governor for his political tolerance and performance in office
– Senate President, Dr. Ahmad Lawan, has joined the legion of leaders praising the leadership qualities of the governor Senate President, Senator Ahmad Lawan, who has applauded Governor Udom Emmanuel on his approach to governance and national development, describing him as the face of Nigerian politics.
Senator Lawan gave the commendation while speaking at the 60th birthday anniversary celebration of Mrs. Akon Eyakenyi, the senator representing Akwa Ibom South senatorial district in Uyo on Sunday, March 1. The Senate President described the Akwa Ibom state governor as a decent person, tolerant leader, and purpose-driven administrator working hard to achieve development objectives.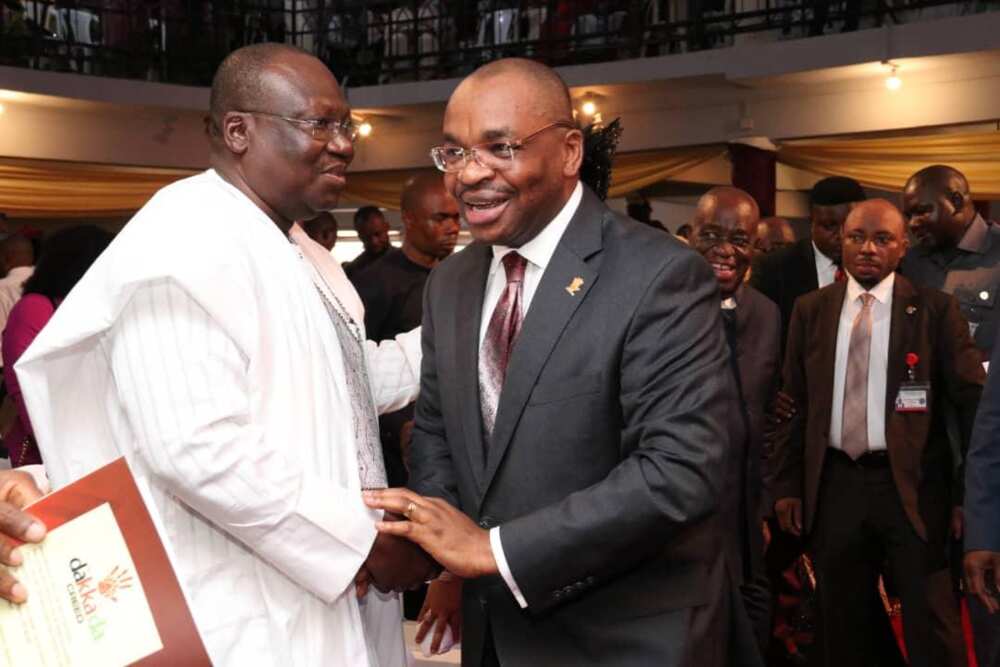 He said the governor is one of Nigeria's new breed of leaders, saying he fits into the country's desired political destination.
"Here is one elected leader who believes we should all work together to deliver service to Nigerians. Your Excellency, I commend you," he said In his remarks, Governor Emmanuel thanked Lawan for leading a large contingent of senators to celebrate with their colleague in Akwa Ibom state. He acknowledged the wide acceptance of the Senate leadership, headed by Dr. Ahmad Lawan and described the 9th assembly as one of the most peaceful in the history of Nigeria's democracy.
Meanwhile, Governor Emmanuel has cleared the air on who will succeed him, saying only God will determine his successor. According to him, the leadership of the state after him will be a collective decision of the people.